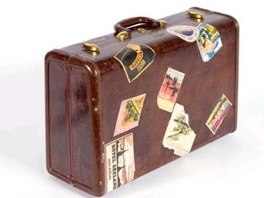 Page under construction – more an information dump for the minute!
Moving over to Australia is an exciting life changing opportunity and 457 visa sponsorship can & does lead to Permanent Residency & Citizenship. It is however a major logistical challenge especially so when you have children but I did it, so you can too!
There are things that I need to highlight as being the major points to consider:
The Australian Federal Government offers information at this link http://tinyurl.com/gvd5sqc
Companies that sponsor overseas applicants are predominantly in the Professional Services sector so corporate overseas sponsorship is rare.
Relocation costs are rarely offered and if you are lucky enough to get some help, it won't be significant. This is just part of the Australia psyche of having to pay your own way as a new immigrant/Australian
If you are moving over with a partner/spouse, they have full working rights which is hugely beneficial
School age children incur education costs – for example in Sydney, NSW they are ~$5k per child http://tinyurl.com/jb7zxmm
Housing costs, especially in Sydney are huge. Be prepared for this to be a major living cost. Temporary accomodation upon arrival is also not cheap, like most other OECD international cities
Salary packages. Each employee as part of their salary package is given statutory superannuation contributions (currently at 9.5% on base eg $100k base give $9.5k super) http://tinyurl.com/jhorttz
The personal tax rates in Australia are as follows: http://tinyurl.com/l6j3qhe
You will need to obtain a TFN (Tax File Number) upon arrival so you can pay tax
You can drive with an international licence in Australia on a 457 visa http://tinyurl.com/huh65l3
Health care – you will need to take out personally funded private health insurance. You will need to google this!