Well Australia finally opened it's borders and changed government at the same time. With Sydney estimated as having only 100,000 available workers, the employment market is the tightest I have ever known it and employers are desperate for talent. Some companies are now looking to sponsor overseas candidates on 482 class visas https://tinyurl.com/447df2t4 which can last up to 4 years, allows your family entry and your spouse/partner full working rights. It also allows the recipient the right to apply for Permanent Residency after three years.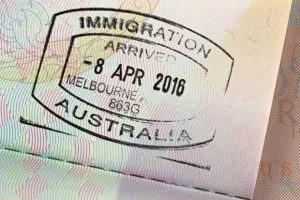 WHV (working holiday visas) https://tinyurl.com/57ztuyzx are also open to people from certain countries up to the age of 35 and is a quick way to get into Australia and then gain long term sponsorship once employed.
Please note, the 482 class visas are an onerous to process for the employer and cost a lot of money. This was a political move under the last government who were beholden to the fears of the more right wing anti-immigrant sentiments within Australia and was also enacted  at a time of far greater unemployment. I believe the new Australian Federal Government will relax this process as well as expediting the process to help the Australia economy avoid the damage caused from wage-price spiral inflation. Let's hope I am right.