Business Intelligence and Data Warehouse jobs in Australia – we'll get you here!
Business Intelligence and Data Warehouse consultants are needed across Australia and many of our clients are willing to sponsor mid and senior level professionals that are looking to make the move.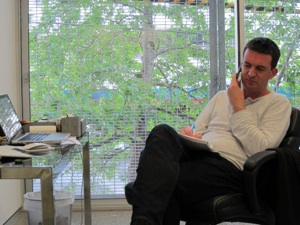 Matt Groarke has over 15 years of recruiting experience and has helped countless people relocate to all parts of Australia. With a strong professional network of clients, Matt is able to introduce you to the best organisations in the Business Intelligence and Data Warehousing space.
Skills that are most desirable include: Microstrategy, Qlikview , Microsoft BI, Datawarehouse ETL Designing/developing, Data modellering, OBIEE, Business Objects and others.
We can help answer your questions relating to:
Which are the best companies to work for and the ones to avoid
Visa sponsorship
Australian salary levels, taxes and superannuation
Which city is best? Sydney / Melbourne / Brisbane/ Perth?
Finding Accommodation
The Australian interview process
Relocation allowance / accommodation provided upon your arrival
Why live and work in Australia?
Health care / Insurance
Information regarding driving licenses
Schooling and moving with children
What to do next?
Send over an updated CV to and include a brief outline or intentions about moving to Australia, your estimated relocation time frame, your preferred location and any other information that might be useful.
We can set up a time to discuss all your concerns via Skype or Gchat and help get your relocation process in motion.